Welcome to the Dark Country
Play 2 Earn Universe!
This guide will show you around and help prepare for the best play-to-earn experience you've ever had!
Welcome to the Dark Country
Play 2 Earn Universe!
This guide will show you around and help prepare for the best play-to-earn experience you've ever had!
WHAT IS DARK COUNTRY?
Dark Country is an American Gothic NFT Trading Card Game set in a somber Wild West setting with rangers, cowboys, haunted indians, zombies, ghosts and demons.
The game idea & mechanics were inspired by classic CCGs like Magic: the Gathering and HearthStone – and today we mix and reinvent the core features of the genre's icons to bring the best gameplay experiences to the world of NFT & crypto gaming.
WHAT ABOUT PLAY 2 EARN?
Today there are several earning options, related to staking and other activities.
Soon we launch the ultimate play 2 earn gameplay based on the card game and RPG-layer.
The play to earn experience will be provided via launch and distribution of Shadow Dimes token, that is generated through activities performed on Dark Country Lands & Continents.
EARN WITH DARK COUNTRY NOW!
There is a bunch of earning options today – explore them all right away!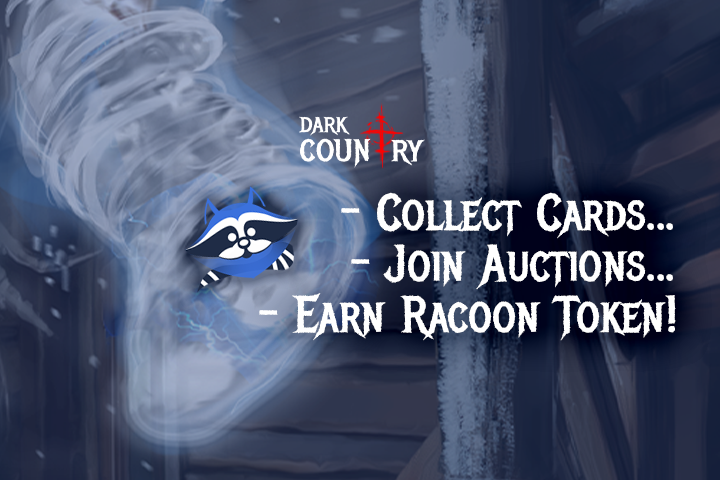 Collect.Social is an platform for NFT-Collectors. Complete collections of Dark Country cards, earn one-time rewards and even mine Racoon token every day!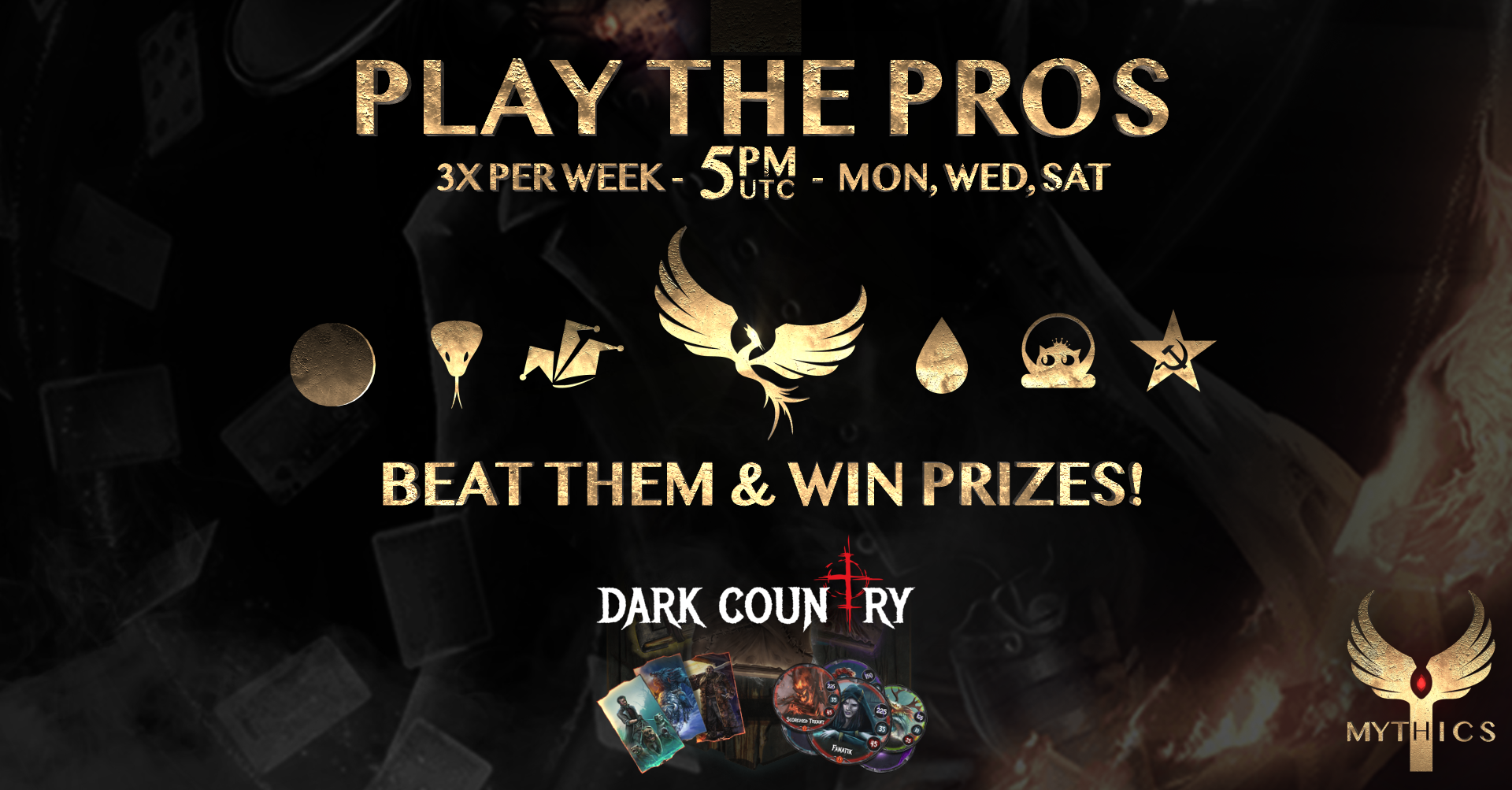 3 days a week: on Monday, Wednesday and Saturday we host the Play the PROs tournament. Jump into the game in the evening, join the PROs game lobby and try to beat'em!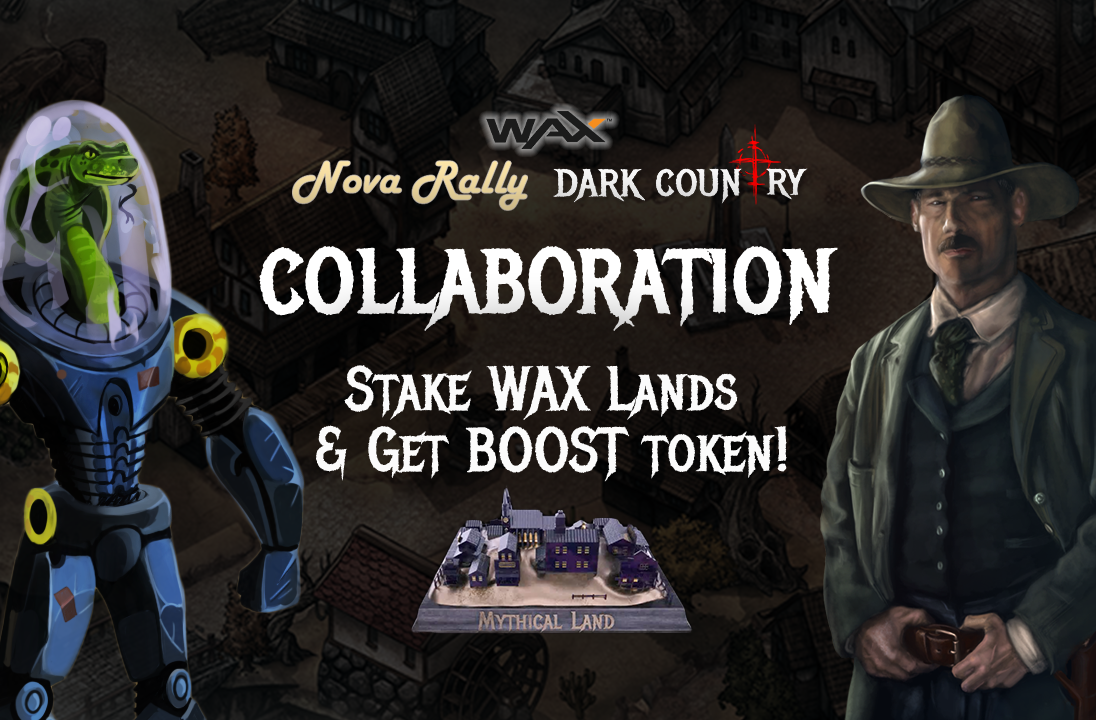 Dark Country have collaborated with another promising project to increase lands utility before p2e launch. Just keep the lands and receive BOOST token every hour.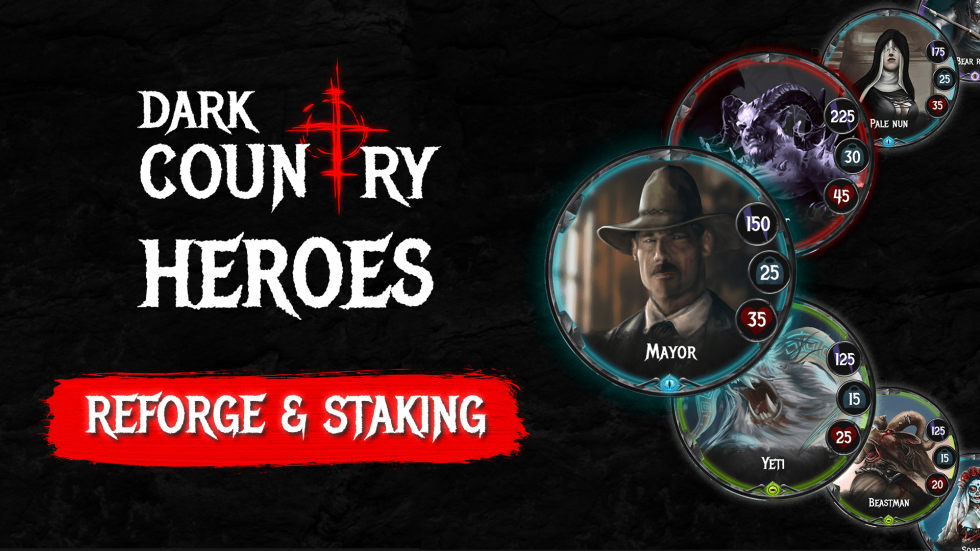 Heroes Reforge & Staking is another weekly activity you can earn WAX tokens with! Reforging is a process of burning 4 heroes of the same type (type is defined by name) and rarity into new improved ones. Staking is another stage of the process.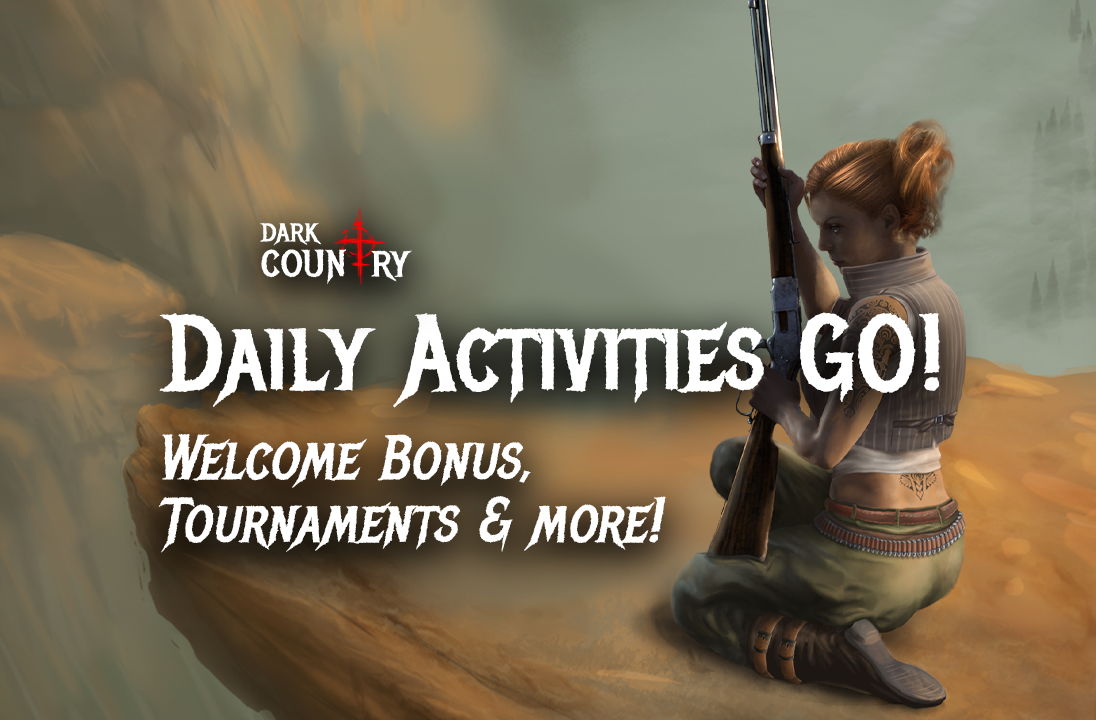 Every day we randomly distribute 5 Standard Dark Country packs among all new players. All you need to do is install the game and play with our Community team member.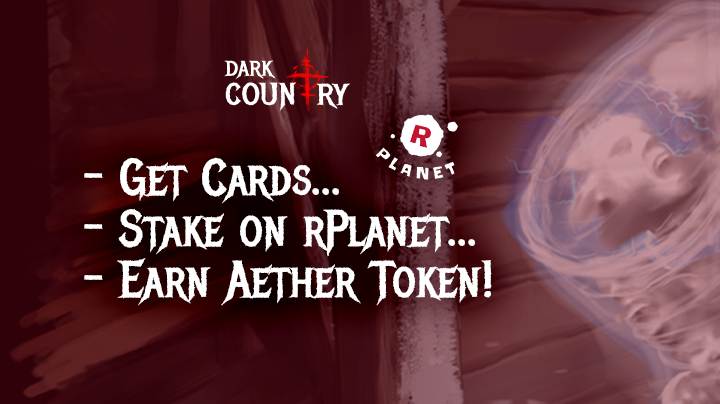 You can stake Dark Country cards on Rplanet.io! Just buy them on Atomichub.io, stake in the named project and receive Aether tokens for it. You can then trade Aether for WAX via Alcor Exchange.
HOW TO START WITH DARK COUNTRY?
You can try Dark Country and get some cool NFTs right away! As well as prepare for the upcoming play 2 earn gameplay – and become one of the first explorers of Dark Counry Universe.
DOWNLOAD & PLAY: IT'S FREE!
To start playing you'll need about 3 minutes:
1. Go to Itch.io and download the game.
2.Create a profile within the game interface.
3. Confirm your email.
4. Login.
5. Go to Saloon and press "Play"!
* Remember, game is still in Alpha, so you may experience some bugs. Feel free to report them in our chat.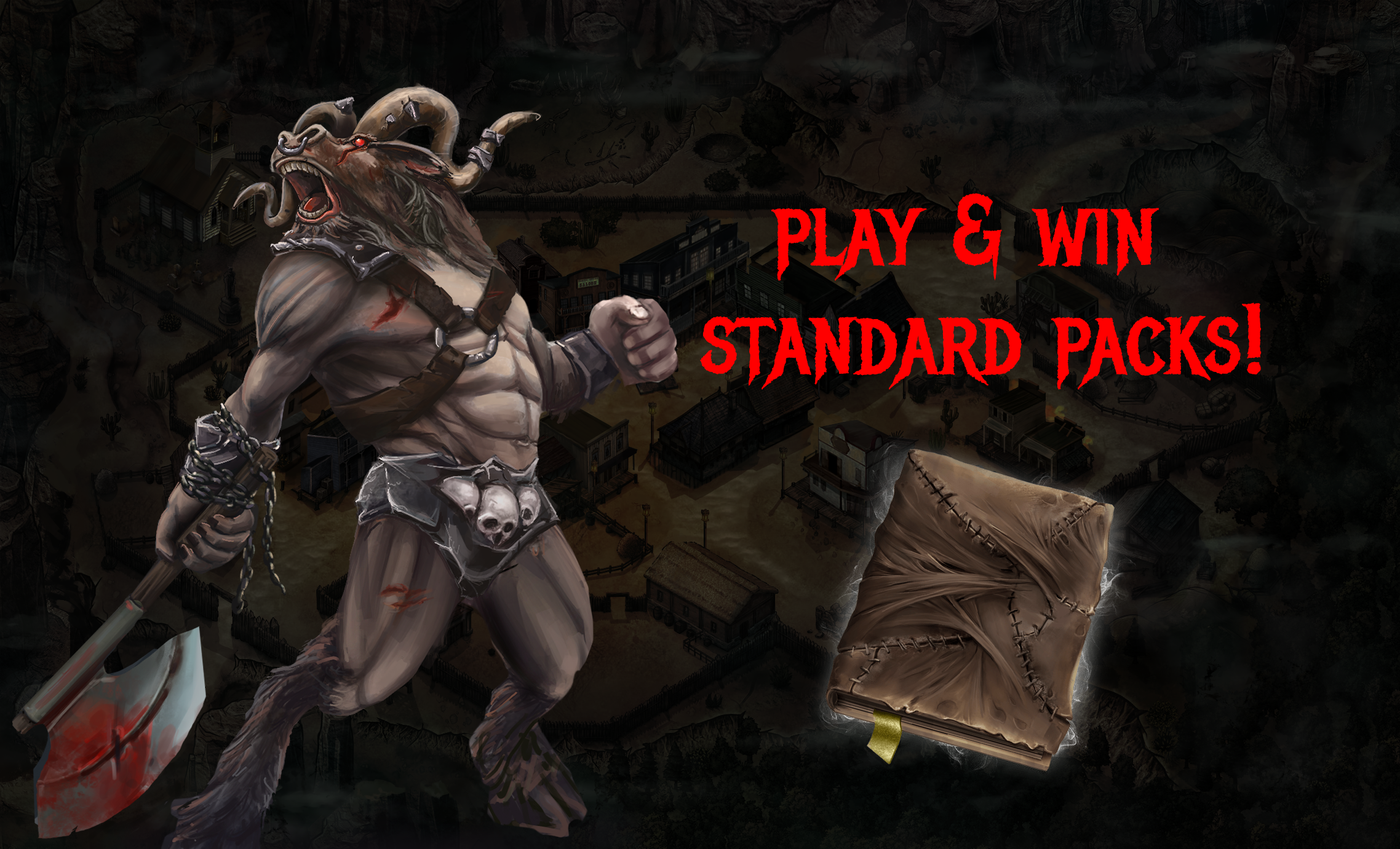 JOIN DAILY TOURNAMENTS
Every day we raffle 5 or more packs among all daily tournaments participants!

To join the daily tournament you need to play one game with one of our Dark Country community team members – they're all listed in the right channel bar.

You can find them on our Discord channel – they will be happy to play with you and help show you around!

PLAY 2 EARN: COMING SOON!
Play 2 Earn gameplay will have 2 options: the card game for more hardcore players and an idle RPG-part, based on lands exploration.
THE LANDS OF DARK COUNTRY
Lands provide Landlords access to Adventure zones and generate Shadow Dimes in-game currency for both landlords and players. All lands have their own unique set of buildings that can be built and upgraded in order to improve the gameplay abilities of players and buff heroes for their exploration and farming.
As the Dark Country is a multichain NFT-game, the DC World map is divided into a number of continents, each one designed for a different Blockchain. Every Continent has a 100×100 dimension with its own coordinates on the world map. 4000 out of total of 10000 land plots on a Continent will be available for user ownership and the rest will be used for special game activities.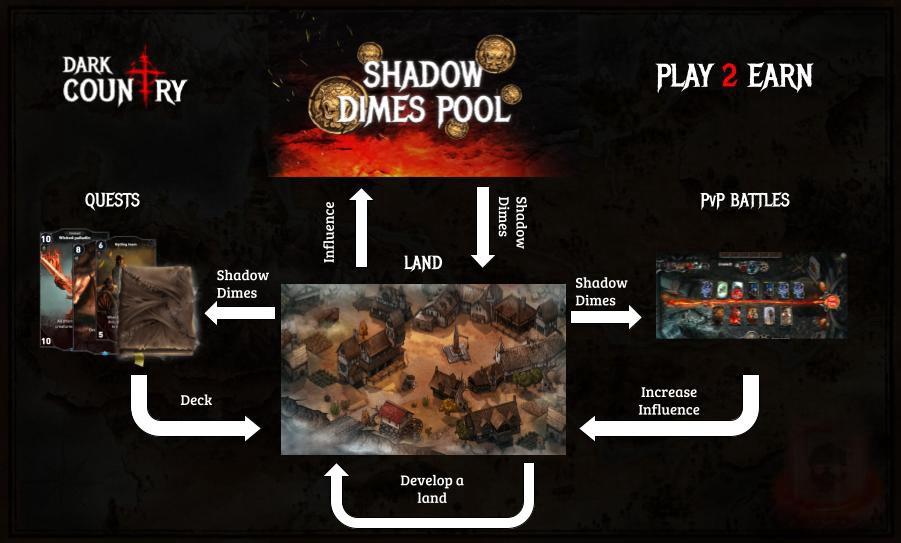 Shadow Dime –
the Dark Country Token
Shadow dime (SDM) is Dark Country's main currency. It is used to reward players and landlords for their activities. Players can use it to purchase game assets and trade them on exchanges.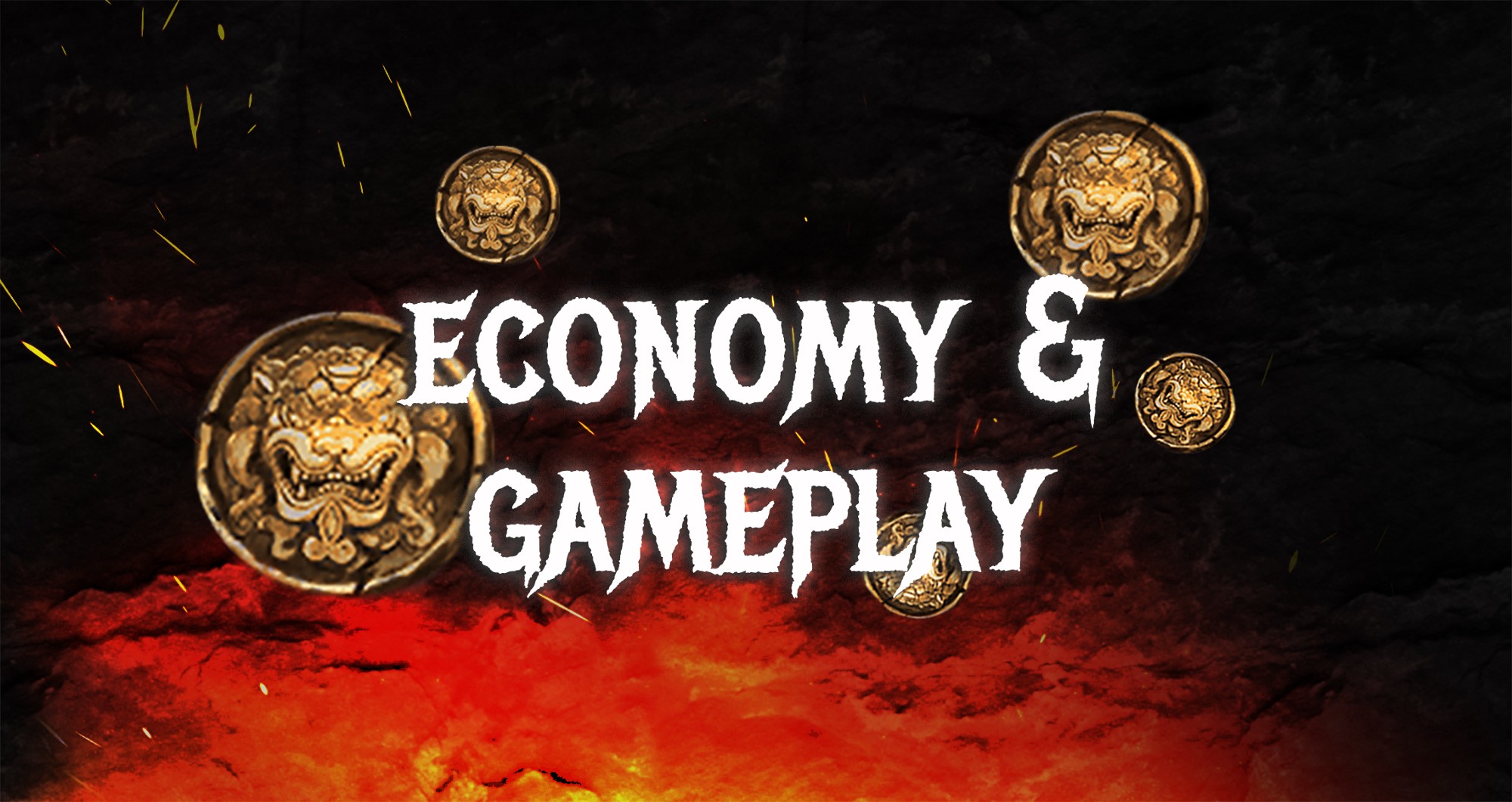 Passive PvE activities that are available through Dark Country lands. Players build decks around their heroes and send them on short quests and get rewarded with game resources and Shadow dimes. Upon completion, part of the resources will go to the owner of the current land. The number of available quests depends on the level of the tavern building and can be boosted by external locations on the world map.
Quest deck:
1 Dark country hero.
40 dark Country cards of any rarity.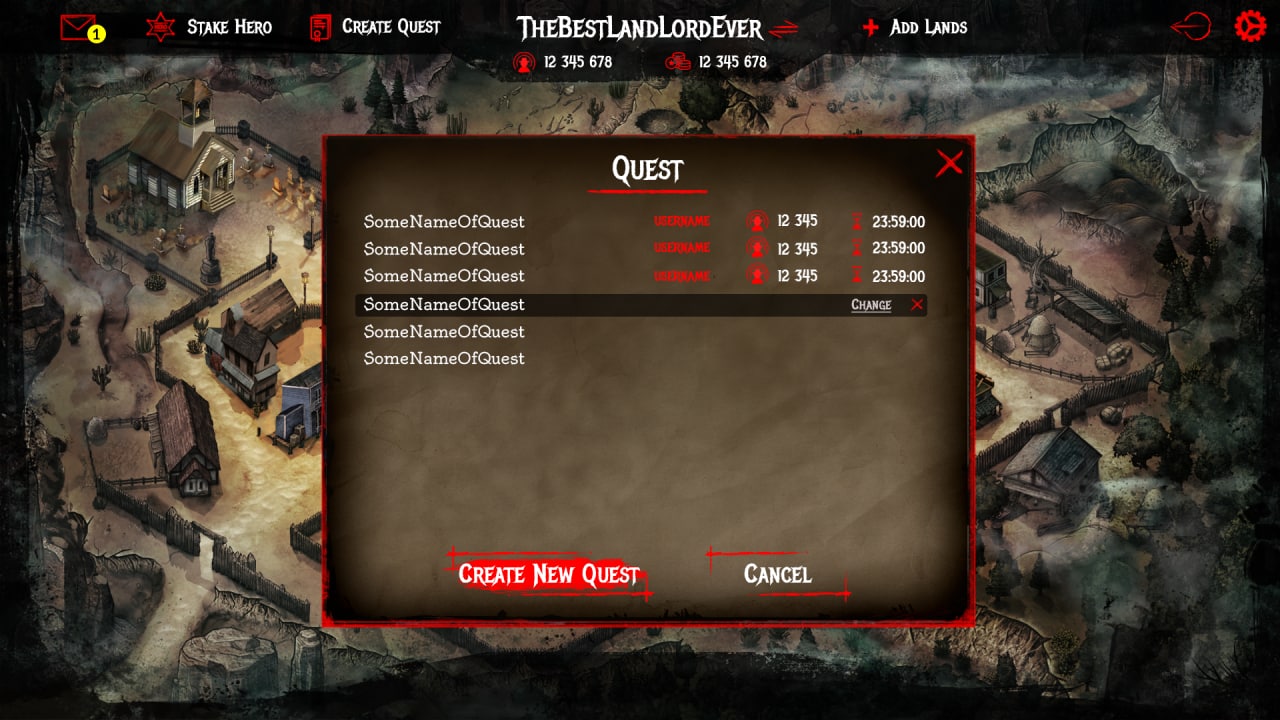 DARK COUNTRY PvP Gameplay
PLAY the CARD GAME AND WIN SDM and NFTs!
Play the card game with random opponents, win and get your SDM!
To play the card game you will need 40 cards for a deck and of course, it's better to have a thoughtful deck to play;)
Check these articles – they'll help you build a deck. And hunt for the best cards on the market;)